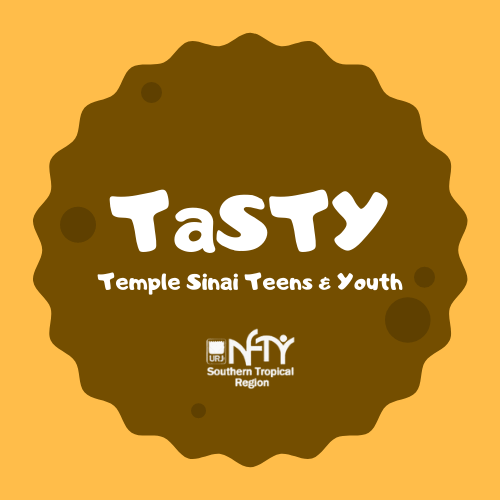 Temple SinaI teens (TaSTY) are encouraged to forge Jewish identities in consonance with the values of Reform Judaism. Participation in TaSTY helps teens build confidence, friendships and leadership skills through experiential youth-led educational programming including social justice projects, worship, and community-building initiatives. TaSTY is open to teens in grades 8 to 12.  TaSTY is affiliated with NFTY – The Reform Jewish Youth Movement.
TaSTY Jr.
TaSTY Jr. is for grades 4 to 7.  Meetings are held monthly in accordance with NFTY programming of social justice, worship, and community building initiatives.  TaSTY teens mentor our younger students along with our youth director and youth advisors. 
TaSTY and TaSTY Jr events are held throughout the year along with regional events.
Gallery